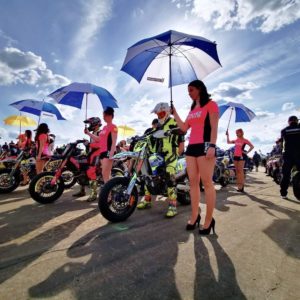 Simon Vilhelmsen
Klasse: S1
| | |
| --- | --- |
| Permanente Startnummer: | 64 |
| Team: | Michelin Reifenwerke AG & Co. KGaa (GER) |
| FMN: | DMU |
| Aktuelle Meisterschaft: | Supermoto IDM - Danish Championship |
| Weitere Meisterschaften: | S1GP |
| Wohnort: | Middelfart |
| Nationalität: | Danish |
| Motorradmarke: | Husqvarna |
| Modell: | FS450 |
| Reifenhersteller: | Michelin |
| Bewerber: | Michelin Reifenwerke |
Über mich
Hi, I'm Simon Vilhelmsen from Denmark.
I started riding supermoto in 2015, and now i'm a known rider racing all over the world.
I live in Denmark in a small town called Middelfart, and when i dont ride supermoto, i work as a heating tecnican.
I like to ride mountainbike as my cardio Training.
Erfolge
2014 Danish Champion 70cc Scooter Supersport
2015 Starting supermoto
2015 S1 Danish Champion
2015  SMoN Team Denmark U21
2015 Finale Finalist Superbiker Mettet
2016 Team Michelin Reifenwerke / MH Motorräder
2016 First season supermoto IDM S1 class
2016  First Podium supermoto IDM s1 Class
2016 S1 Danish Champion (Max Point)
2016 3th Semifinal Superbiker Mettet
2016 10th Superbiker Mettet Final (despite Crash)
2017 Team Michelin Reifenwerke / MH Motorräder
2017 S1 Danish Champion
2017 4th Overall S1GP World Championship
2017 5 Podiums Supermoto IDM S1
2017 Prestige rider Superbiker Mettet
2017 2th Semifinal Superbiker Mettet (Despite broken finger hitting the barrier on lap 3, enclosed from the final)
2017 1th Final FIM Asia Malaysia.
2018 Team Michelin Reifenwerke / MH Motorräder
2018 3th R1 AMA Supermoto (Been crashed on last lap from P1 and finish 2th heat P3)
2018 3 month battling with head injury from AMA Crashlong way back to Speed.
2018 FIM ASIA Champion 6/10 racewins with Team DEL Michelin 5/5 Overall Podiums.
2018 1th 1RD swedish championship
2018 Best Danish rider.
2019 Team Michelin reifenwerke / Vilhelmsen Racing
2019 S2GP Lite victory round 1
2019 Swedish Championship Victory round 3
2019 Austria Championship Cheb 3th place
2019 German Championship Vice Champion
2019 Prestige rider Superbiker Mettet
2019 Superbiker Mettet, 4th Semifinal, 11th in final.
2019 Winning of all races participating in Denmark
Sponsoren
Michelin Motorsport – Tyres
MH Motorräder – Motorcycle parts
Husqvarna Motorcycle
SBS Brakes – Brake pads
Brakes and more – Beringer brakes
Midspar – Bank
Jysk Varmeservice v. Jes Fini Lykkegaard
Mad Monkey – Stickers
Scandinavia Race Parts – Race parts
Speedline – Scooter and cycle parts
Zite Goggles – goggles
Motul – Oil Products
Suomy – Helmet