Fahrer
Driver
Als Fahrer habt ihr die Möglichkeit, euch in die Datenbank einzutragen mit Verknüpfungen zu Facebook, Twitter, eurer persönlichen Homepage, Instagram und zu eurem YouTube Chanel. Fragen oder Anregungen hierzu könnt ihr auch gerne per eMail senden an: fahrer@supermoto.online
Oben rechts über der Liste der Fahrer ist das "Suchen" – Feld. Einfach euren Namen dort suchen und auf registrieren klicken. Der Admin bekommt dann eine eMail und schaltet euch frei. Sobald die Schaltung erfolgt ist, bekommt ihr zur Bestätigung ebenfalls eine eMail und könnt ab dann loslegen, euer Fahrerprofil mit den gewünschten Informationen zu füllen. Bei Rückfragen zu dem Vorgang bitte einfach per eMail Kontakt aufnehmen und das Problem schildern. Wir helfen euch gerne weiter.
Für Fahrer, die sich nicht in der Liste finden: die Liste wurde anhand der Nennlisten aus dem Jahr 2018 erstellt. Soweit die Veranstalter diese zur Verfügung gestellt haben.
Wer 2018 nicht aktiv war, kann über das Feld "registrieren" seinen Namen eintragen. Jeder Fahrer ist willkommen!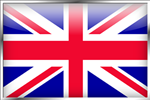 As a driver you have the opportunity to register in the database with links to Facebook, Twitter, your personal homepage, Instagram and to your YouTube Chanel. You can also send any questions or suggestions via eMail to: fahrer@supermoto.online
At the top right of the list of drivers is the "Suchen" (search) field. Just search your name and click on register. The admin will get an email and unlock you. As soon as your status is approved, you get also an receive e-mail. Now you can start to fill your driver profile with the information you are looking for.
For drivers who are not on the list: the list was based using the entry lists 2018. As far as the organizers have made these available.
If you were not active in 2018 you can enter your name via the field "register". Every driver is welcome
If you have any questions about the process, please contact us via email and describe the problem. We are pleased to help you.
Als Fahrer registrieren